SHOW CONTENT
The Best Seafood in New Orleans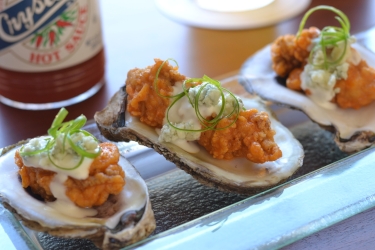 THE BEST SEAFOOD IN NEW ORLEANS
Ralph Brennan's Red Fish Grill pairs eclectic, of-the-sea décor with some of the best seafood in town. Don't miss the BBQ oysters with Crystal Hot Sauce and blue cheese dressing. Next door, Bourbon House is known for its towering plateaux de fruits de mer, which comes with oysters with caviar, boiled Gulf shrimp, mussels, crab fingers, and seafood salad, and its impressive bourbon selection. Donald Link's latest endeavor, Peche, is to seafood what Cochon is to pork. On Magazine Street, Casamento's is an institution for its oyster loaf and fried seafood platters, plus it's fun to watch the hulking shuckers tackle piles of just-off-the-boat bivalves.

Image courtesy of Red Fish Grill.
www.afar.com/highlights/the-best-seafood-in-new-orleans?context=user&context_id=geraldine-campbell--2