SHOW CONTENT
Three Millionth Oyster Celebration at New Orleans' Red Fish Grill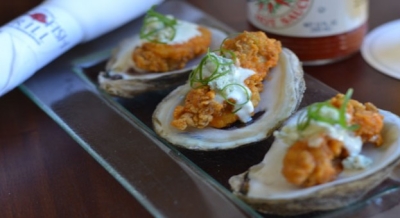 If you're Big Easy bound, be sure to set your compass for New Orleans' French Quarter to sample the fresh seafood at Red Fish Grill where Executive Chef Austin Kirzner's barbecued oysters are a local obsession. They're so popular the restaurant expects to serve its 3 millionth barbecued oyster any day now — and there's a surprise celebration waiting for the unsuspecting diner who places the order.

Can't be there in person? No problem. Enter online and while you're at it, share your favorite oyster recipe.

The eclectic Bourbon Street establishment is also known for its cheerful, distinctive decor of hand-painted tables, gigantic oyster mirrors and sea of metal fish "swimming" overhead. And even if oysters aren't your thing, there's little chance of going hungry. Chef Kirzner's menu includes favorite local dishes such as BBQ crawfish waffles, alligator sausage and seafood gumbo, double-chocolate bread pudding and Southern fried peach pie.


To see the article, follow the link provided.

www.globaltravelerusa.com/three-millionth-oyster-celebration-at-new-orleans-red-fish-grill/